UN-SHAME ON YOU, brings the battle men, women and children across the globe, have with shame, to the stage. Shame stalks as does a thief of the night, in pursuit of lofty visions, promised dreams and inherited futures, treasured by the vulnerable. No longer able to do its work behind closed doors, shame is put center stage to wage it's battle with love, in the lives of three residents of a suburban Empresstown apartment complex.
March 2nd, 2017 Opening Night Seats Reserved For Community Groups
For More information, contact info@unshameonyou.com
On the same unseasonably odd Friday night Imara, Wren and Tasha each come face to face with shame, themselves, strong-willed weather, and one another. Do they have the strength to evict shame and wrestle the elements of the night? The weight of what each woman confronts nudges her in front of a road paved with questionable choices.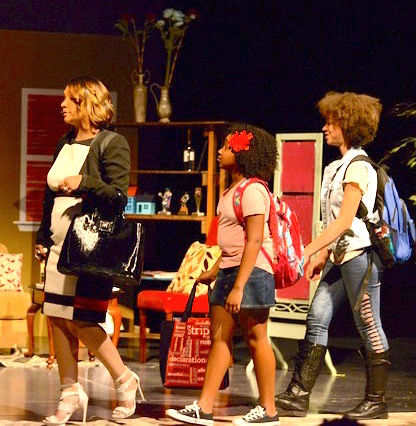 New to the 2017 production is the powerhouse actress, director, writer, Silvia Mathis-Manning. We are likewise thrilled at the return of Alexis Gamble, David Rucker, and the other previous cast members. Come see why audiences count Un-Shame On You as one of the best theatrical performances they've ever experienced.
SoundTrack Previews: Hold-On; Call Me Un-Shamed; Goodbye, Shame; Welcome Back Love
Joy In The Story welcomes the press to follow the opening and run of Un-Shame On You.Inquiries: info@unshameonyou.com. online information: www.joyinthestory.com | www.unshameonyou.com