In case you hadn't realized by now, living your calling is not easy.  In fact, it is HARD.  Everything imaginable and more, WILL come against you.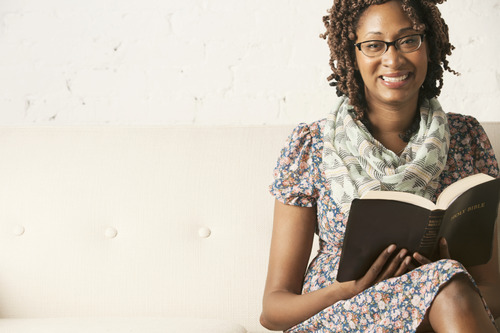 Why?
Because in order to live your calling, you will have to believe without seeing
satan will never leave you alone.  (I can imagine you probably don't want to hear that, but it's true)

he will make you doubt
he will lie to you
he will tempt you

You will have to fight against the cravings of your flesh that beg you to do, think or say, that which you have no business doing, thinking or saying
You will have to leave some relationships behind.  (I know it's hard to imagine, but you will have to…)
Friends or family you believe will support you, might not
You will be uncomfortable
Opportunities of the world will at times look more appealing
I could add more bullet points, but I won't because despite the list above, there is no better use of your life than living the call God has placed upon it.  He created you for your calling, and your calling for you. (Ephesians 2:10)
It is within the center of God's will where you discover that what appear, difficult though they are, to be trials, tests and hardships, are but mere shadows when looked at from God's perspective. "These things I have spoken to you, so that in Me you may have peace. In the world you have tribulation, but take courage; I have overcome the world," (John 16:33).
All of your life's circumstances, just as it was with Rahab, The Samaritan Woman, Esther, Ruth, and so many other biblical women, will come together in honor of The Lord who created you, if you determine to live the very purpose for which you were born.
The choice is yours. You can live the number of days you've been given, enjoying the fruit of the labor of your calling or merely existing.  God will not (because He cannot) fail you by deciding to walk the path He has paved and prepared for you.
What will you choose: Calling or Existence?  Purpose or Drudgery? Glorifying God, or not?
Tell your story.  Live Your Calling!